At the end of the skinny west arm of Kootenay Lake, Nelson's streets ascend the lower flank of Toad Mountain from where the city begins on the lakeshore. Kootenay Lake, just as you pass Nelson going west, is becoming the Kootenay River (the Cora Linn dam, 15 km downstream from Nelson, marks that divide.) Across the water, the Purcell Mountains rise steeply. Dubbed "the prettiest small town in Canada" by the New York Times, Nelson possesses character, glitz and unpolished charm in equal measure.
Nelson- Kendrick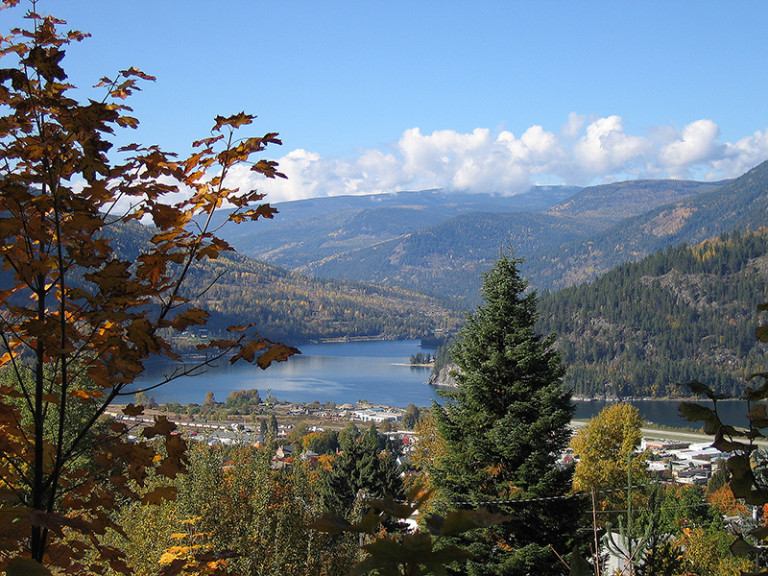 Up on its main commercial streets, Baker and Vernon, with their many heritage buildings and leafy trees in the summer, the city of 10,000 people appears to be one where time has – well, not stood still – but perhaps has slowed down to a comfortable amble. Looking down the entire length of Baker Street, you might think that it will only take you five minutes to go from one end to the other. What an idea! Three hours later you still haven't explored all the art and craft stores, the bookstores, the funky and fine clothing stores, to say nothing of the restaurants and organic coffee bars. And if you're one for chatting with the locals, well then, you should clear your day's schedule altogether.
Nelson is host to a number of festivals that celebrate outdoor recreation. Skiing, boarding and snowmobiling enthusiasts amp up the vibe in the downtown bars and restaurants in the winter. In the summer, it's the mountain bikers and watersports players who bring their brand of excitement to the scene. But Nelson also has a literary and artistic soul. The best thing? Finding yourself in that place where the vastness of the surrounding outdoors and your inner being intersect. You can find that space in Nelson.